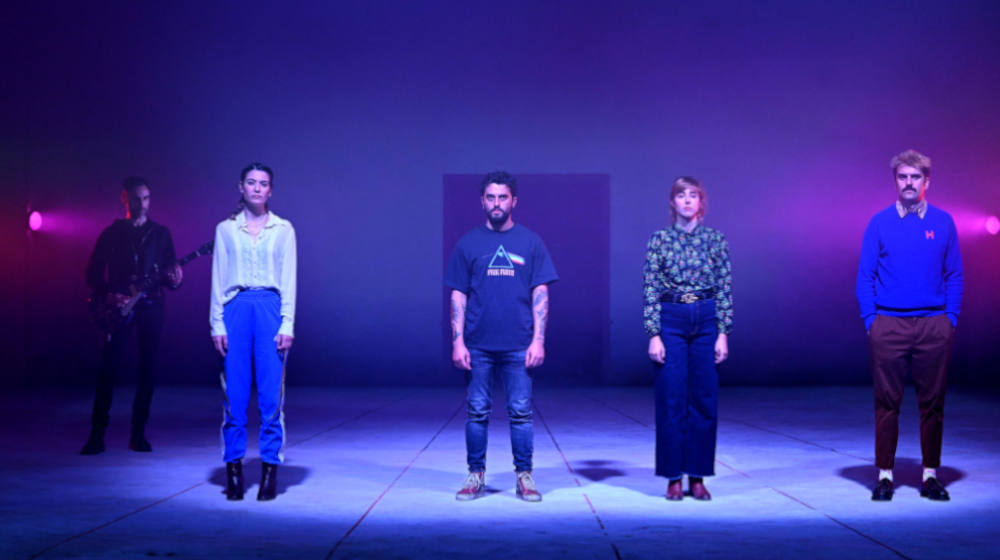 "Unes abraçades insuportablement llargues" at La Perla 29
By Ivan Viripaiev. Directed by: Ferran Utzet
Friends of the CCCB
Exclusive for Friends of the CCCB
A stark, fantastic fable by Iván Viripaev, one of the most original voices in contemporary theatre, presented for the first time in Catalonia.
Charlie, Monica, Christophe and Amy's careers intersect with marriages, hospitals, New York, parties, strong and abrupt feelings, and Berlin. Their history makes evident an acute, internal nostalgia: a feeling of emptiness.
In "this world that is really a plastic bag that God has thrown in the trash" the most powerful love will lead to a total loss of the feeling of belonging, of connection: as if some kind of initial failure prevented them from having it , invent it, create it.
Perhaps this is where their enormous desire, their titanic effort to find a way out of his claustrophobic situation, comes from; and it is without a doubt the insistence on this almost epic search that we can only be moved.

Produced by: La Perla 29
Directed by: Ferran Utzet
Translation: Miquel Cabal Guarro
With: Paula Malia, Alba Pujol, Martí Salvat Mori and Joan Solé Martí
And music by: Jordi Busquets Rovira
You might also be interested in
Written by Eva Hibernia, Gustavo Llull and La Barni