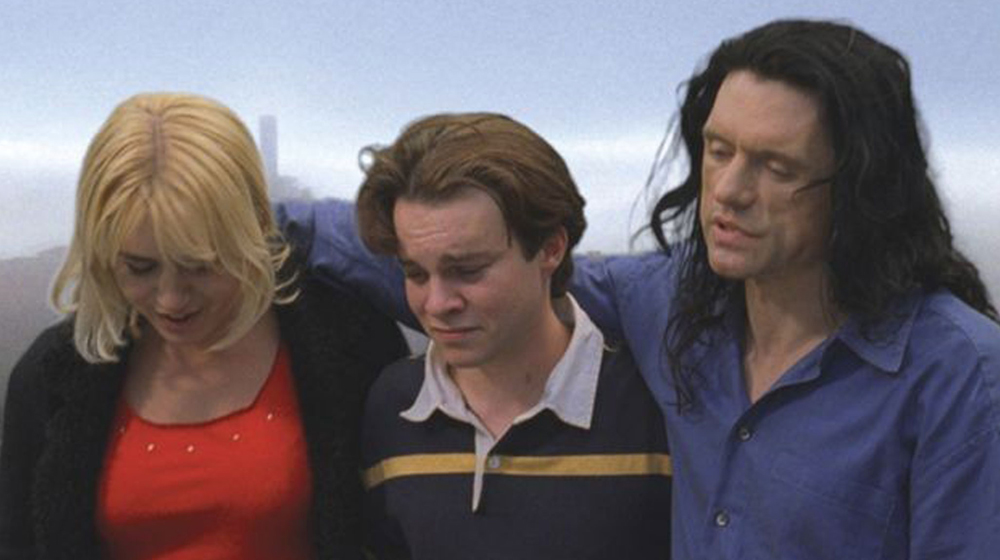 Gandules
The Room
Sin 7: pride
Audiovisuals
Free
The Room
Tommy Wiseau
2003 / USA / Bluray / 99 min / Original version with Spanish subtitles

The worst film in the history of the cinema, "The Citizen Kane of bad movies" (according to film expert Ross Morin), a motorway pile-up... Yep, this crazy romantic melodrama is all of those things. But it is also so anomalous, undecipherable and full of farfetched decisions that it is fascinating. One of the most potent cult phenomena on record, there is only one explanation for The Room: the pride of a director, the unclassifiable Tommy Wiseau, convinced that his delusions were worth filming.

*Not recommended for under-18s.

Check the rest of the programme of Gandules'16 - Gas Natural Fenosa I Have Sinned.
You might also be interested in
International call for films generated with artificial intelligence
with filmmaker Luis Macías (CraterLab)