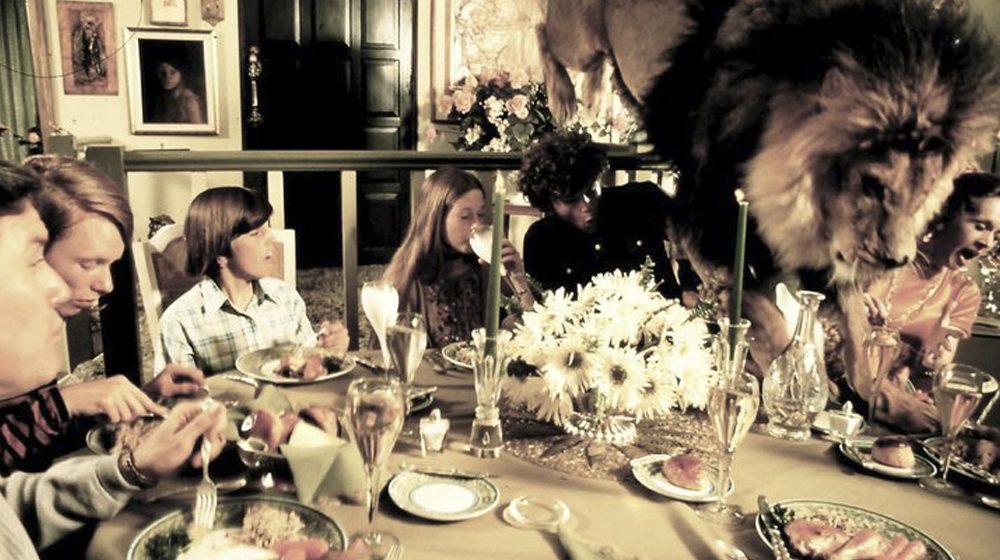 Gandules
Roar
Sin 6: greed
Audiovisuals
Free
Roar
Noel Marshall
1981 / USA / Bluray / 102 min / Original version with Catalan subtitles

Greed and irresponsibility went hand in hand in the wildest shooting ever. Noel Marshall and his then wife, the actress Tippi Hedren, wanted to make a film to denounce the hunting of lions, tigers and cheetahs. And what better way to get to know these species than invite them into your home? This film is the culmination of this mindboggling plan. The interesting promotional note for its re-release in the States last year read: "No animals were harmed during the making of this film. 70 cast and crew members were."

Check the rest of the programme of Gandules'16 - Gas Natural Fenosa I Have Sinned.
Related contents
You might also be interested in
International call for films generated with artificial intelligence
with filmmaker Luis Macías (CraterLab)