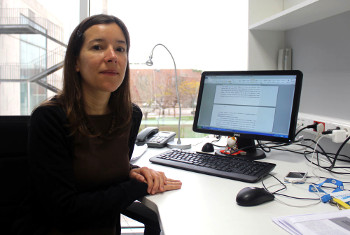 ICREA-CCCB Debates
Lessons from cerebral lesions
Lecture by Ruth de Diego
Debate
Free
Disconnection between different parts of the brain can cause deficits and unusual patterns of behaviour. These phenomena make it possible to discover a great deal about brain functioning. Brain lesions open the way for discoveries about how the brain works and raise questions about significant aspects of the human being.
Ruth de Diego, ICREA research professor at the University of Barcelona (UB)
Presenter: Josep Corbella, science journalist at the newspaper La Vanguardia


«The Brain» is the third cycle in the ICREA-CCCB Debates, a regularly occurring joint endeavour which aims to inform the general public of the advances being made and challenges facing top-ranking scientists currently working in Catalonia.
Related contents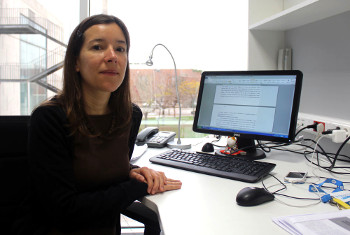 Centre Documentació i Debat
The ICREA-CCCB debates on "The Brain" end on Tuesday 1 April with the lecture titled "Lessons from Brain Lesions", which is to be given by the University of Barcelona researcher Ruth de Diego. We have asked her to explain in advance why study of behaviour patterns and ...
You might also be interested in
Literature, the Oldest of Continents