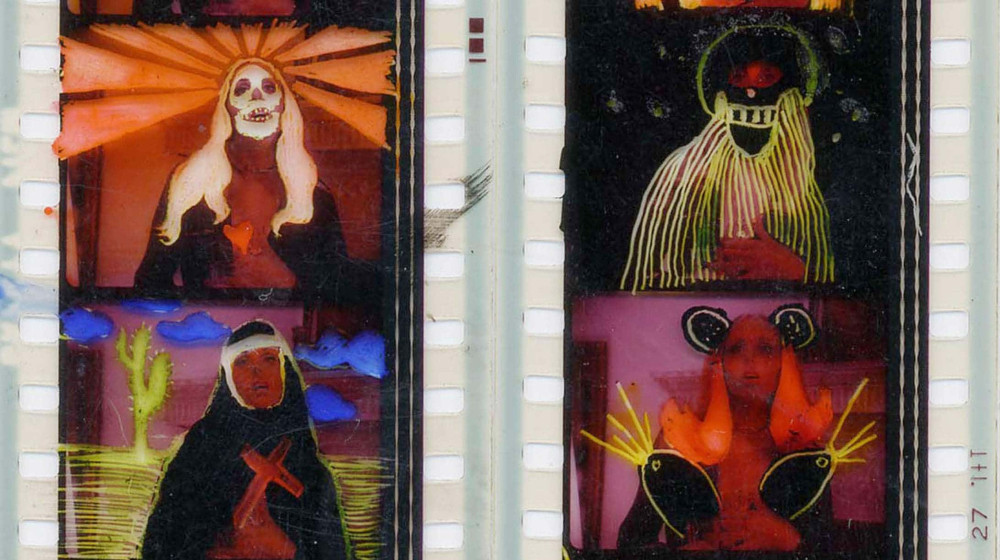 Cancelled
Xcèntric 2020
(Hand) made in Holland
Women Make Films
Audiovisuals
This all-female programme of artist's films will put the spotlight on the rich tradition of handcrafted films within the Dutch filmmaking panorama. The selected titles celebrate the analogue process and tactile nature of filmmaking, while exploring its importance as a counter-practice in the digital age and the need to preserve the essence of this practice during restoration.
Berlin Wall and The Sex Pistols, Babeth VanLoo, 1975, Super-8 to digital, 14 min; Ysabel's Table Dance, Ansuya Blom, 1987, 16 mm, 6 min; There is a Garden in My Head, Karin Wietz y Jacques Verbeek, 1987, 16 mm, 3 min; Wall of Sound Flowers, Francien van Everdingen, 2004, 16 mm, 5 min; Fences, José Vonk, 2009, 35 mm, 6 min; Secrets of Mexuality, Martha Colburn, 2002, 16 mm, 9 min; Deletion, Esther Urlus, 2017, 35 mm, 12 min; Portraits, Barbara Meter, 1972, doble proyección en 16 mm, 6 min.
Copies courtesy of EYE Filmmuseum.
A programme by Simona Monizza (EYE Filmmuseum).
You might also be interested in