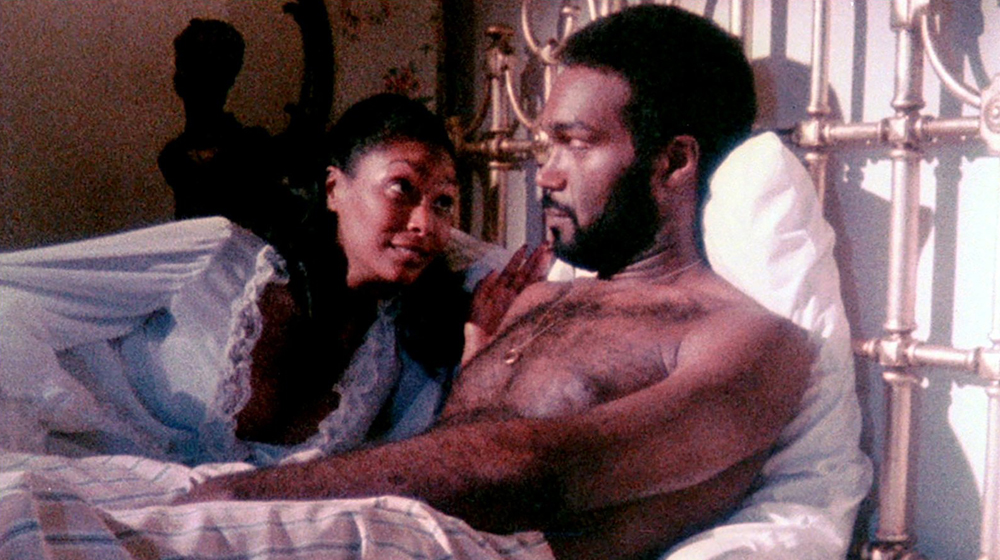 Gandules
Ganja & Hess
Session 8: The occult
Audiovisuals
Free
Ganja & Hess*
Bill Gunn
1973 / USA / Blu-ray / 110 min / OV with Catalan subtitles

A highly unique film that combines experimental cinema with horror and an Afro-American perspective. Archaeologist Dr Hess Green (played by Duane Jones, who also starred in George A. Romero's mythic Night of the Living Dead) is stabbed one night by his assistant with a dagger found during the excavation of an ancient African civilisation. Hess wakes up to find that the dagger has made him immortal, but also awakes in him an insatiable thirst for blood. Hess embarks on a relationship with his assistant's widow, Ganja (Marlene Clark), which soon ventures into dark and twisted territories. Blaxploitation, addictions and ancestral cults feature in this film that was screened at Cannes in 1973, and the original version of which, authorised by the director (several VHS versions have circulated), was donated to the MOMA.

*Not recommended for under-16s.

Check the complete programme of Gandules'18 "Illuminated cinema: Magic, altered states and the occult".
Related contents
From 7 to 23 August, the CCCB's summer film season brings us nine films that posit illumination as a means to enthuse and enlighten us. Free entrance.
You might also be interested in
International call for films generated with artificial intelligence
with filmmaker Luis Macías (CraterLab)