Fixing the Future 2021
Barcelona's celebration of creative solutions and world-changing ideas
Debate
This December, Fixing the Future Festival returns to Barcelona for its third edition offering a programme of 100+ projects, 50+ speakers, 10+ workshops, screenings, and networking sessions that explore a brighter future for all.
Can the future be sustainable and fair? Are our clothes ethical? Will creativity save us? How can we protect the oceans? Fixing the Future Festival celebrates a world of talent solving our biggest challenges — expect to find creatives & entrepreneurs, regenerators & revolutionaries, educators & sustainability leaders, all gathered for two days to reimagine our future. The event will be live at CCCB and online.
This year's lineup includes titanic teen conservationist Bella Lack, fair energy executive Carlota Pi, rock 'n' roll regenerator Sir Tim Smit KBE, climate litigator Lorena Ruiz-Huerta, and many more. They'll explore ways to fix our food, soil, oceans, cities, clothes, and our relationship with each other and the planet.
See the full programme.
Fixing the Future Festival is brought to you by Atlas of the Future with the support of Aigües de Barcelona and Holaluz, and the collaboration of Oxfam Intermón and the CCCB.
You might also be interested in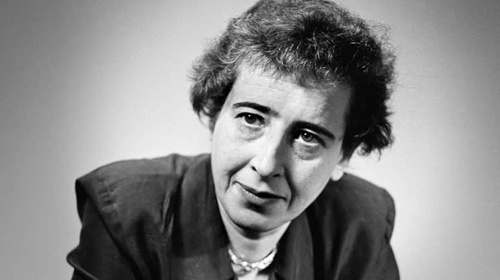 Simona Forti, Zeynep Gambetti and Linda Zerilli
Words inherited from Hannah Arendt