Xcèntric. 2009-2010
FILMING IS SEEING
Audiovisuals
From the river Niger, where M. Hugonnier filmed Rouch's cult actor and revisits one of the places where modern cinema was invented, we move on to another place, distant and removed, where the cinema is reinvented. Man With No Name, Wang Bing's latest film, is the portrait of a hermit whom Bing has filmed since 2007: he never speaks, he lives in a cave and rejects his country's system.

The Secretary of the Invisible, Marine Hugonnier, 2007, video, 22 min.
Man With No Name / L'Homme sans nom, Wang Bing, 2009, video HD, 92 min.
You might also be interested in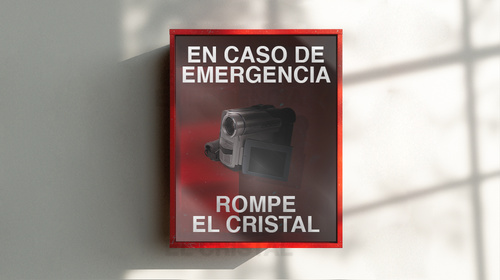 A talk with Dean Luis Reyes plus a screening of "Option Zero" (La opción cero)
Monthly film forum sessions at Xcèntric Archive