1,000 m2 of desire
Drop City
Screening of the documentary by Joan Grossman. Spanish Premier
Audiovisuals
Free
In the framework of the exhibition "1,000 m2 of Desire. Architecture and Sexuality", the CCCB presents Drop City, a documentary that shows the daily life of one of the first counterculture artists' community in the United States of America, known as the first rural hippie commune.
Fragments of the documentary Drop City by Joan Grossman has been included in the film The Dome Dream by Andrés Hispano & Félix Pérez Hita, created for the exhibition 1000m2 of Desire in order to document the development of the hippies communities in the States during the 60's.
Drop City, Joan Grossman, 2012, USA, 82min.
Synopsis Drop City
In 1962, Gene Bernofsky, Jo Ann Bernofsky and Clark Richert were students at the University of Kansas, Lawrence. Gene and Clark developed a concept they called Drop Art: making art a spontaneous part of everyday life in the face of a society increasingly materialistic and war-mongering. In 1965, they bought a small piece of land near Trinidad, Colorado and called their settlement Drop City. They were soon joined by other artists, writers and inventors, and they started building a community that celebrated creative work.
Drop City's dazzling structures were based on Buckminster Fuller's geodesic domes and the crystalline designs of Steve Baer, a pioneer in geometric structure and solar energy. The Droppers had little building experience, but they were full of ingenuity and exuberance. The domes cost almost nothing and were made from salvaged materials – culled lumber, bottle caps and chopped-out car tops. Drop City became a lab for experimental building, and in 1966 Fuller himself honored Drop City with his Dymaxion Award for "poetically economic structural accomplishments."
Drop City attracted international attention and inspired a generation of alternative communities. But the flood of attention led to overcrowding, and the community was eventually abandoned to transients. By 1973, Drop City had become the world's first geodesic ghost town. Drop City is now recognized as the first rural commune of the 1960s.
You might also be interested in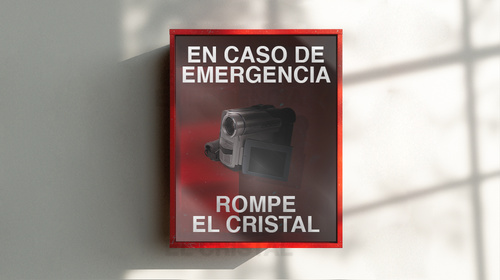 A talk with Dean Luis Reyes plus a screening of "Option Zero" (La opción cero)
Monthly film forum sessions at Xcèntric Archive