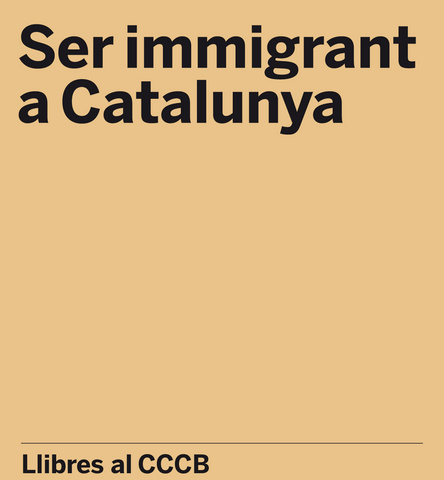 Being Immigrant in Catalonia
Presentation of the book
Debate
The Centre of Contemporary Culture of Barcelona and Edicions 62 are pleased to invite you to the launch of Ser Immigrant a Catalunya (Being Immigrant in Catalonia).
This book, commissioned by the CCCB, is fruit of a project of research and documentation on the social and cultural capital offered by immigrants from impoverished countries along with the main mechanisms and forms of their integration or exclusion. The outcome of this research, directed by Pep Subirós with the collaboration of Pau Carratalà, Miquel Fernández and Papa Sow, is a compilation of the testimonies of twenty-two people, which reveal the prejudices with which immigrants are received and perceived, the precariousness of their legal situation, and the non-recognition of their skills, not to mention the scant possibility they have in making their voices heard in matters that affect society as a whole. Such squandering of this first-rate human, social and cultural capital also prepares the ground for the opening up of an enduring gulf between us and them.
Ten of the book's contributors – Amadou Bokar Sam, Ernesto Carrión, Lamin Cham, Taoufik Chedaddi El Harrak, Huma Jamshed, Anissa Lamzabi, Assane Mane, Eunice Romero, Mostafà S'haimi, Brahim Yabeed – along with Pau Carratalà, Miquel Fernández, Papa Sow, and Pep Subirós will participate in the launch.
You might also be interested in
Literature, the Oldest of Continents