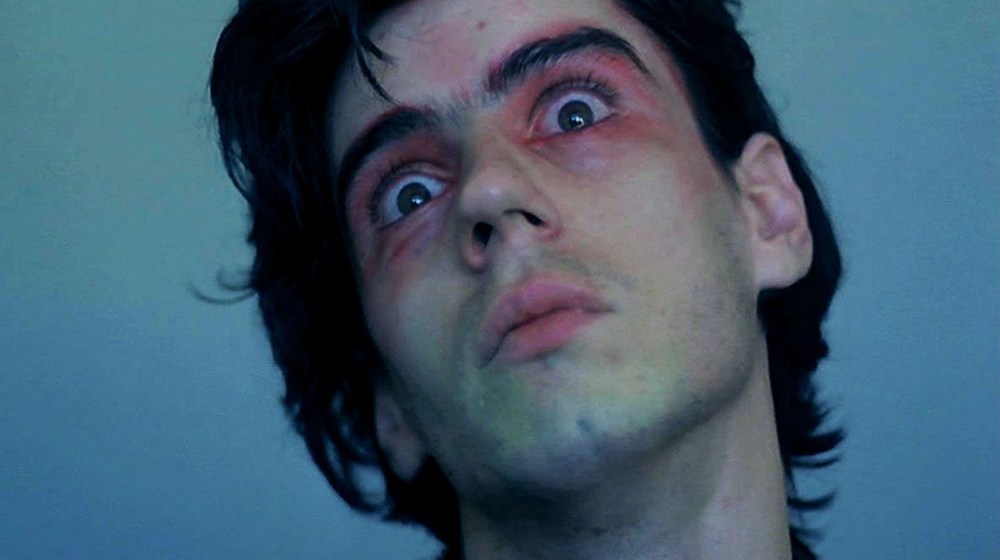 Gandules
Arrebato
Session 6: Altered states
Audiovisuals
Free
Arrebato*
Iván Zulueta
1979 / Spain / DCP / 110 min / OV (Spanish)

Arrebato ("Rapture") is a landmark in Spanish experimental film by one of its foremost figures, Ivan Zulueta. José Sirgado (Eusebio Poncela) is a horror film director who receives a mysterious parcel from Pedro (Will More), an acquaintance, after a silence of some years. The packet contains a roll of film and a cassette in which Pedro explains his shadowy personal experience of an obsession with film and, specifically, with the camera. Sex, heroin and Super-8 are the leading threads in Iván Zulueta's spiralling journey to the darkest recesses of the human soul, and a reflection on cinematographic language, addiction and the search for the ecstatic state of rapture.

*Not recommended for under-16s.

Check the complete programme of Gandules'18 "Illuminated cinema: Magic, altered states and the occult".
Related contents
Soy Cámara online
Script and direction: Andrés Hispano Realization and editing: Toni Curcó Language: without dialogues Duration: 4 min 55 s Synopsis: In a salute to the exhibition Bowie Is, we offer this journey through the last century, taking in the Queer revolution, an androgynous, artistic, different way of being… a non-conformist karaoke, if you will.
From 7 to 23 August, the CCCB's summer film season brings us nine films that posit illumination as a means to enthuse and enlighten us. Free entrance.
You might also be interested in
Restored Los Angeles Artists' Films from the Academy Film Archive