Biennial of Thought 2022
Achille Mbembe
Sharing the World
Debate
Free
The philosopher Achille Mbembe, one of the most outstanding contemporary thinkers, speaks with the cultural journalist Alex Vicente about the challenge of imagining what it means to be part of today's world.
Achille Mbembe, whose work is an essential reference in postcolonial thought, will speak about the importance of rethinking the ways in which we inhabit the world when faced by present-day challenges. From the need for a new planetary awareness that includes our bonds with the other species through to the scope of technological transformations and their social and cultural impact, and the persistence of violence in human relations, Mbembe offers his thoughts about the present from a standpoint that has a renewed universal vocation.
A historian by training, he is the author of foundational works of postcolonial thought and contemporary political theory, including Necropolitics, 2019 and first published as an article in Public Texts in 2003 (in Spanish, Necropolítica, Melusina, 2011), Critique of Black Reason, 2013 (in Spanish, Crítica de la razón negra, Ned Ediciones, 2016), and Out of the Dark Night, 2013 (in Spanish, Salir de la gran noche. Ensayo sobre África descolonizada, Bellaterra, 2021). His most recent publication is (in French) Brutalisme (in Spanish, Brutalismo, Paidós, 2022), a markedly philosophical analysis in which he invites us to think again about the way in which we inhabit the world. In this session, he speaks with the cultural journalist Alex Vicente.
You might also be interested in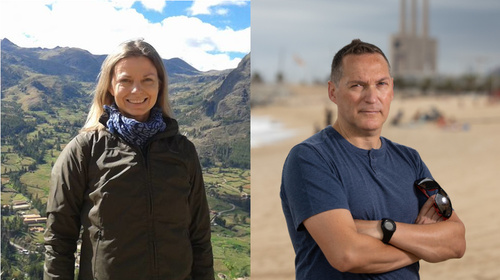 Anna Sörensson and Francisco Doblas