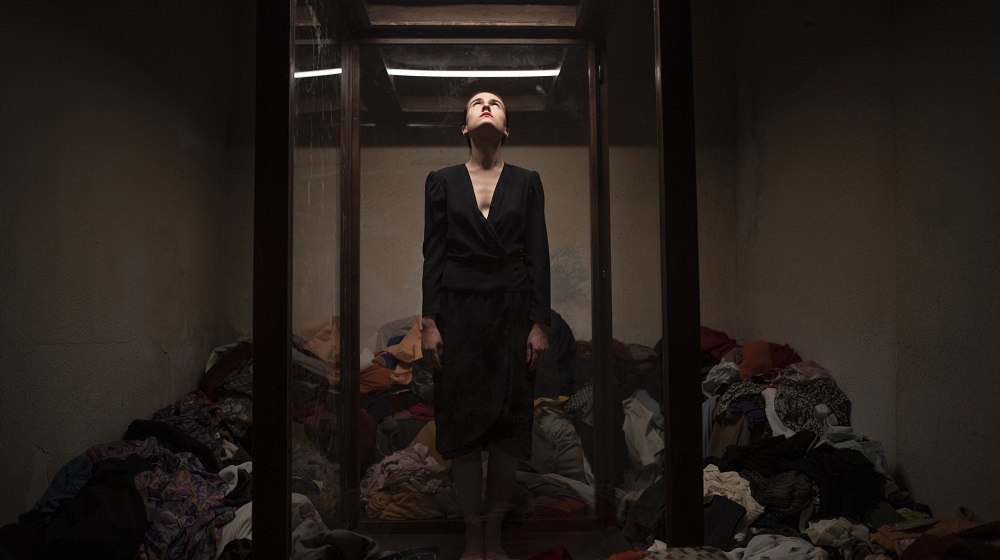 Grec. Festival de Barcelona
A la chita callando
A hybrid project by Alicia Reyero
Scene + Audiovisuals
Free with pre-booking
An audiovisual project and staging with music by Pau de Nut that invites us to reflect on silence
After directing the collective creation Comando Señoras (2019), Alicia Reyero collaborates once more with the productive executive Lola Armadàs in this audiovisual and scenic project, awarded the Ciutat de Barcelona grant. A la chita callando speaks about the silence that crosses us as a society, both institutionally and interpersonally. It has a diverse cast, composed of interpreters from different social, professional and generational contexts who all share a common origin: the family space as a space furnished with silences, with everything we keep quiet.
"A la chita callando" is all we do to achieve something, but we do not say. Dynamics of survival. Silences, like words, have different prices and rewards. There are words that are worth more and words that are worth less. Words spoken in offices with enough power to punish thousand of people for no reason. Words capable of provoking an infinite chain of silences. What we do not see does not exist. Silences that we know and recognize. Liveable silences to which we can return." (Alicia Reyero, playwright and director of the project A la Chita callando).
Playwright and Director: Tai Fati, Paula Jornet, Ilona Muñoz, Pau de Nut, Alicia Reyero, Maria Roig, Original music: Pau de Nut, Paula Jornet, Executive production: Lola Armadàs.
Staging. Assistant director: Rosa Devesa, Scenography: Paula Bosch, Lighting: Ganecha Gil, Costumes: Néstor Reina, Live music: Pau de Nut.
Audiovisual piece. D.O.P: Noemí Elías, Assistant director: Milagros Tavara, Sound: Lina Quiroz, Color correction: Anna Molins, Editing: Isak Férriz.

A production by: Bloody Mary activisme escènic, Festival Grec.
Supported by: Beques premi Ciutat de Barcelona, Osic, Icub.
With the collaboration of: Centre de Cultura Contemporània de Barcelona, La Bonne (Centre de Cultura de dones Francesca Bonnemaison).
Acknowledgements: Teatre Arnau Itinerant.
You might also be interested in
Creation Based on the Word and the Scene