Event
Experimental Video Creation
Biennal Audiovisual Arts Programme of the WRO ART CENTER (POLAND)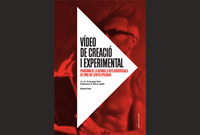 Enlarge image
The WRO Biennal Audiovisual Arts Programme has been celebrated in the city of Wroclaw (Poland) since 1989, and is an essential visual arts gathering organized by WRO Media Art Center (www.wrocenter.pl) - the main new media art forum in Poland and Central Europe. The programme presented brings together a selection of the best international works of art presented during the 2011 edition. Alongside these works, you can view the work of globally renowned artists and debuting emerging young artists who juxtapose a variety of themes and styles, from sophisticated visual compositions to personal performance and documents of social media experiments.
Programme 1 – Narrative Transition
The programme presents works of art that use different and changing concepts of the narrative, belonging to distinct contemporary cultural discourses, such as the concept and role of art, or post-colonialism. Authors: Manuel Saiz, Matthias Fritsch, Kazuhiro Goshima, Seoungho Cho, Nicolas Provost, Robert Cahen, Marek Ranis, Jonathan Case.
Programme 2 – Anti-stories
A selection of ironic video stories shaped by distinct standards and stereotypes, such as sets of regulations, political and social correction or "official histories", using different styles and techniques, such as animation, found footage, music videos or performances. Authors: Piotr Bosacki, Richard Wilhelmer, Ruth Jarman, Joe Gerhardt, Yasuto Yura, Agnieszka Pokrywka, Ulf Kristiansen, Alessandro Rolandi.
Programme 3 – Reaction
Works of art as performances in front of the camera, others are perfomances documented on video, presented in physical spaces. The idea of executing repeated nonsensical actions, actions that oppose common sense, repetitions and recreations, and that feature among works of art of the programme deeply rooted in collective myths and dreams. Authors: Istvan Kantor, Maria Ewa Tobo?a, Marie Ota, Francesca Fini, Ja? Domicz.
All projections are in English
Timetables:
Friday 13 January

19h. Inauguration with introduction by Agnieszka Kubicka-Dzieduszycka, Curator of WRO ART CENTER. Consecutive translation to Catalan.
20h. Projections. Programme 1. Narrative transition, 43'
Saturday 14 January

From 12 to 14:00 and 16:00 to 18:00. Projections. Programmes 1+2+3
18h, Introduction to programme 2. With Agnieszka Kubicka-Dzieduszycka, Curator of WRO ART CENTER. Consecutive Translation to Catalan.
19h. Projections. Programme 2. Antistories, 48'
Sunday 15 January
From 12 to 14h and 16 to 18h. Projections. Programmes 1+2+3
18h, Introduction to programme 3. With Agnieszka Kubicka-Dzieduszycka, Curator of WRO ART CENTER. Consecutive Translation to Catalan.
19h. Projections. Programme 3. Reaction, 26'
Credits
Organizer

With the collaboration of

Consolat General de la Rep˙blica de Pol˛nia a Barcelona