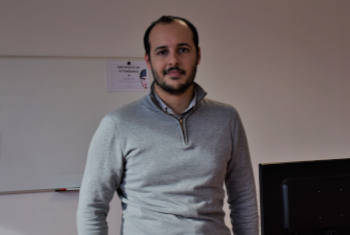 Marc Sebastián
Dr Marc Sebastián-Romagosa is currently clinical researcher at g.tec medical engineering (Barcelona, Spain). In recent years, he has focused on the study of brain-computer interfaces for the treatment and diagnosis of patients with acquired brain injury.
He is responsible for planning and carrying out scientific research projects. He recently published part of his research about the use of quantitative EEG biomarkers for the diagnosis of stroke patients. The results of this study may serve to improve neurorehabilitation and the functional prognosis of patients with this pathology and pave the way for new research related to brain wave analysis.
Another important project he has carried out is the evaluation of short- and long-term efficacy of BCI treatment in stroke patients with motor impairment of the upper and lower extremities. The results were recently published and have served to design other possible treatments based on this technology, such as gait rehabilitation in patients with hemiplegia.
He has collaborated on national and international research projects with other institutions such as the Institut Guttmann in Barcelona, the Universitat Politècnica de Catalunya, Mengumino Hospital in Sapporo (Japan) and Kepler Universitätsklinikum in Linz (Austria).
Has participated in
The application of game mechanics in the Recoverix motor rehabilitation system