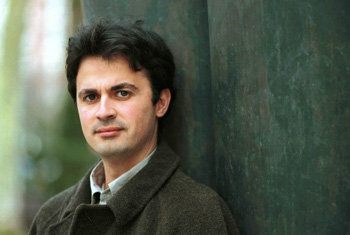 Hèctor Bofill (Hèctor López Bofill)
Hector Bofill is a Doctor of Law, cum laude, from the Pompeu Fabra University, where he teaches in the department of Constitutional Law. He has written in the magazines Caràcters and Transversal (2000) and in the newspaper Avui (2001-2003).
He is the author of three books of poetry Poema de Calipso (1995), La reconstrucció de l'aristocràcia (1999) and La revolució silenciosa (2001), and winner of the Catalan Government's Prize for Young Writers (1994), of the Recull Prize (1995) and of the Flor Natural at the Barcelona Flower Games (2001). L'Últim Evangeli (2003), his only published novel, won the Josep Pla Prize of the same year.