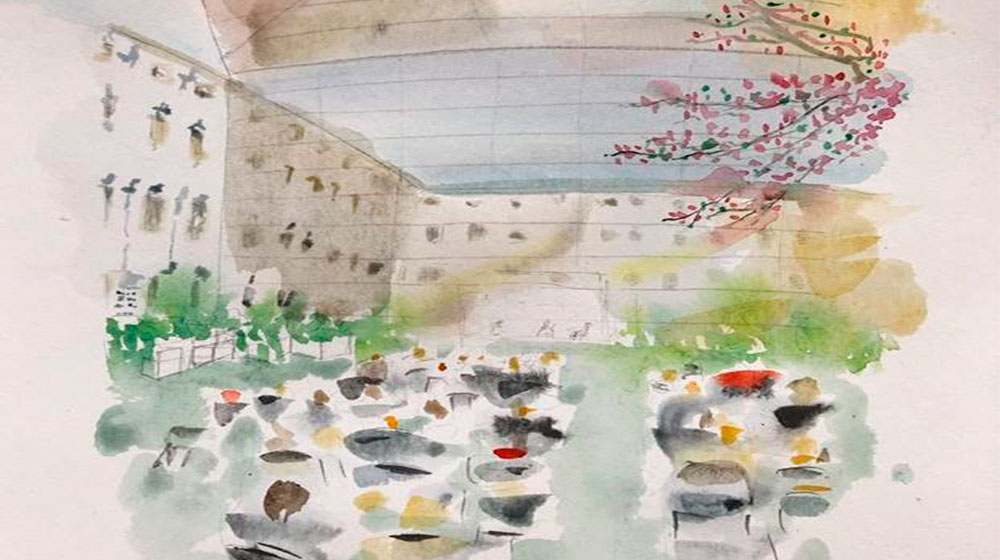 Sunday in the Courtyard
Sunday in the Courtyard
Begoña Méndez, Nadal Suau, Andreu Navarra and Beatriz García Guirado
Debate
Free with pre-booking
Sunday in the Courtyard, a programme of the CCCB and Laie bookshop offers lectures, conversations and recitals, from the essay through to children's and young people's books, with the aim of contributing to keep our city's cultural richness alive.
Using the Pati de les Dones, an open space at the CCCB that has now been adapted for regularly programmed events, Sunday in the Courtyard offers activities that, informally and simply, expand the fabric of relations and projects linked with the world of books. The CCCB and the Laie bookshop are working together in this project to continue celebrating the transformative power of the word and literature.
Sunday, 3 October, 12.00
Coexistence, Collusion and Tattoos
At a time when paradox has become an essential tool for understanding the world, we propose a four-way dialogue (or two-way, depending on how you look at it) between Begoña Méndez, Nadal Suau, Andreu Navarra and Beatriz García Guirado to discuss what a couple is and to what extent an institution like marriage can evolve against the system.
Begoña Méndez and Nadal Suau have just published El matrimonio anarquista [The Anarchist Marriage] with the publisher Hurtado & Ortega.
You might also be interested in
Dostoevsky, apocalypse and prophecy
Anger: the beast we live with