Sónar
Sónar 2021
Festivals + Music
This Autumn, Sónar presents two new festivals for Barcelona, as well as expanding its activity year round. This year's June edition will be postponed until 2022, and promises to be a one of a kind event.
For the first time in Barcelona, Sónar will organize the AI and Music festival, part of the S+T+ARTS program of the European Commission, focused on the integration of artificial intelligence and music creation.

The AI and Music Festival will run in parallel with an expanded, in-person edition of SónarCCCB, with more music and a number of stages dedicated to live performances, and the talks, workshops and demonstrations of Sónar+D.

Together, the festivals will feature over 60 activities, presented in hybrid format, mainly live and in-situ, but with an important digital and online component.
First details of the line-up will be announced soon about the AI and Music Festival, SónarCCCB and Sónar 2022.
This activity is part of Sónar
Upcoming activities at the CCCB
Create and animate your own imaginary creatures
Living Among Companion Species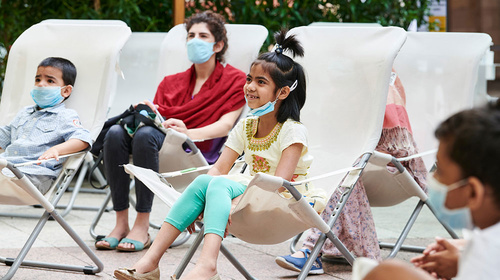 Culture and leisure for children and young people in the neighborhood