Open City
Talk by Teju Cole
Debate
US writer and photographer of Nigerian origin Teju Cole will be visiting the CCCB to mark the publication of his novel Open City, winner of the 2012 Hemingway Foundation/PEN Award. A perplexed look at urban life, loneliness, identity and the weight of history.
Related contents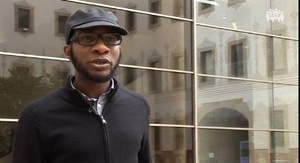 Writer and photographer
Writer, photographer and art historian. Throughout his career he has combined literature with photography, art criticism and exhibition curatorship. He grew up in Nigeria and in 1992 settled in the United States. He debuted in 2007 with his novella Every Day is for the Thief, ...
You might also be interested in