Biennial of Thought 2022
Jamaica Kincaid and Míriam Cano
Rebel Memories
Debate
Free
Jamaica Kincaid, one of the great voices of English-language literature, speaks with the writer and translator Míriam Cano about the role of the past in constructing one's identity in a world marked by the colonial legacy.
Born in Antigua and raised in Dominica, then British colonies, and sent at the age of seventeen to be an au pair in New York, Jamaica Kincaid's life in these Caribbean islands and her experiences as a migrant pervade her stories which, over time, have become essential for understanding the legacy of colonialism that still marks contemporary society. In her most recent writing, Kincaid plays with time and invites the reader to reflect on a universal question: what influence does what we drag along with us from the past have in shaping what we are today? Can memory be the place from which to shed light on other ways of explaining who we are and making sense of the world?
Jamaica Kincaid mixes fiction and memoir in her unconventional novels, among them The Autobiography of My Mother, 1996 (in Catalan, Autobiografia de la meva mare, 2019, Les Hores/2022, Lumen), My Brother, 1997 (in Catalan, El meu germà, 2022, Les Hores/Lumen), and See Now Then, 2013 (in Spanish, Ahora y entonces, 2022, Lumen). Translated into more than twenty languages, hers is an essential voice in the Anglo-Saxon and Caribbean literary scenes. In this session, she will be speaking with the writer and translator Míriam Cano.
You might also be interested in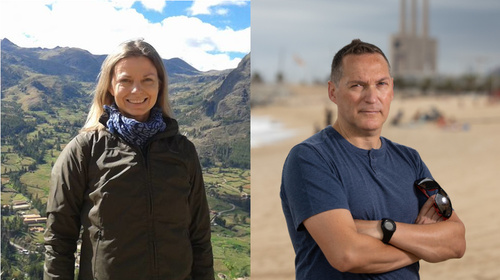 Anna Sörensson and Francisco Doblas
Jean Wyllys, Raki Ap, Shailini Vora