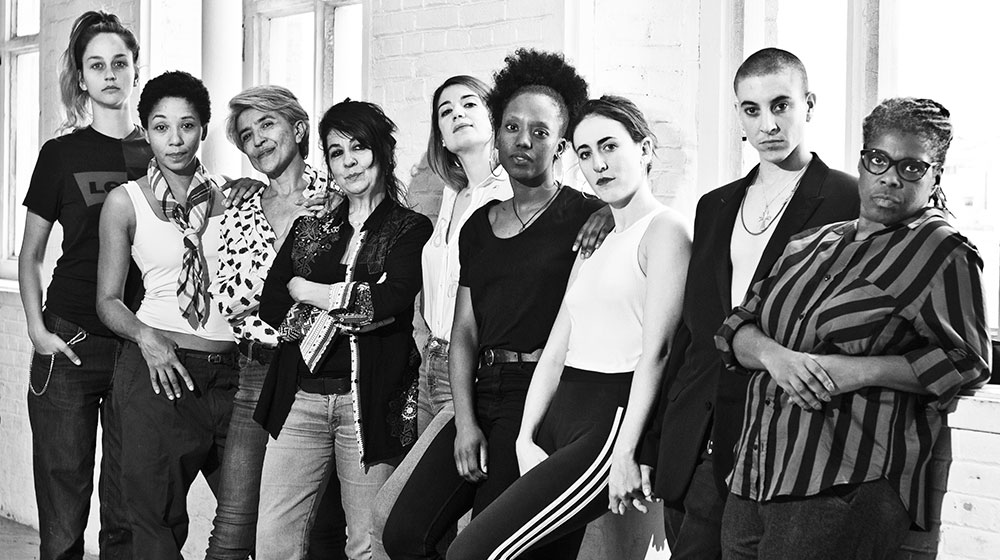 FEMINISMS!
GRRRLS!!! Manifestos feministes
Created by Carlota Subirós
Scene
Free for Friends of the CCCB
This piece GRRRLS!!! Manifestos feministes (Feminist Manifestos) is an unfettered, impressionist journey through some of the most powerful texts and manifestos that have expressed the different voices of the feminist movement: Simone de Beauvoir, Virginia Woolf, Virginie Despentes and others.
Among Catalan directors, Carlota Subirós is one of the most attentive to the political intention underlying her mise-en-scène. Her latest project puts the spotlight on the most powerful and original voices of the feminist movement in the 20th and 21st century.
Artistic team
Dramaturgy and direction: Carlota Subirós With texts by Clara Campoamor, Mina Loy, Virginia Woolf, Pepita Guerra, Simone de Beauvoir, Redstockings, Carol Hanisch, Combahee River Collective, Carla Lonzi, WILPF, Guerrilla Girls, Valerie Solanas, Gloria Anzaldúa, Femen, VNS Matrix, Virginie Despentes and Riot Grrrl, Donna Haraway, Virginie Despentes and Red PutaBolloNegraTrans-Feminista, among others Performers: Clara Aguilar, Silvia Albert Sopale, Mö Benet, Ximena Escobar, Adeline Flaun, Tamara Ndong, Alba Pujol, Mireia Tejero i Laura Weissmahr Documentation: Susana Arias and Cristina González Delgado Scenic space: Xesca Salvà Sound: Pau Matas Nogués Music and sound space: Clara Aguilar Assistant director, dramaturgy and video: Raquel Cors Lighting: Guillem Gelabert Photography: Raimon Rius Assistant director and production: Aina Cuesta Executive production: Blanc Produccions Coproduction: Temporada Alta 2019, Blanc Produccions and CCCB
Other activities as part of
FEMINISMS!