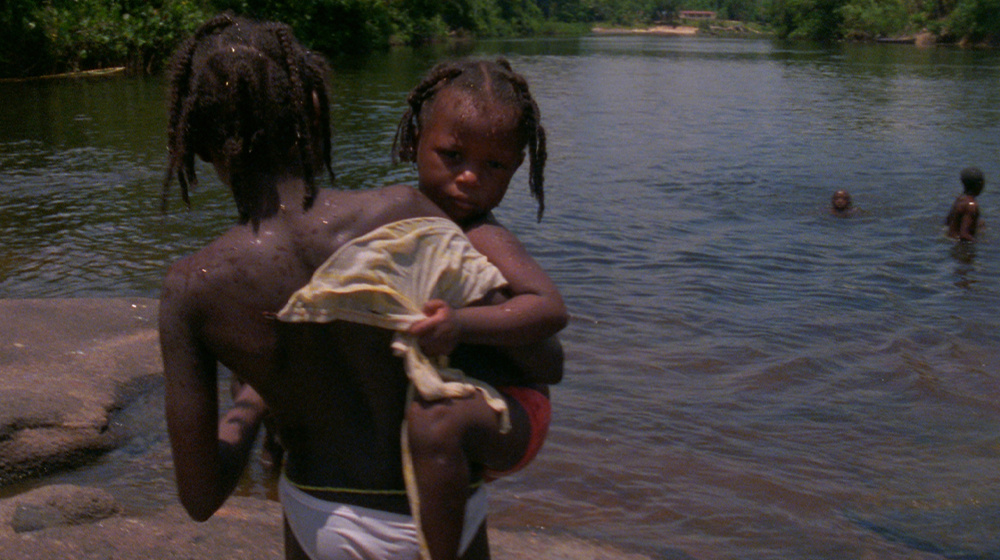 Xcèntric 2022
Ethnography and psychedelia: Ben Russell's "cine-trance".
With the presence of the filmmaker.
Audiovisuals
This session forms part of the Aula Xcèntric's programme of screenings entitled Ethnographic F(r)ictions, inviting us to discover a series of works that are far removed from traditional ethnographic cinema (objectivist and realist), experimental attempts to think and create a more open and critical anthropological cinema which, without ignoring the demands of ethnographic research, experiments both at a formal and methodological level.
In this session we look at the work of the American filmmaker Ben Russell, whose films take us into a hypotonic, sensory world that combines an ethnographic approach with surrealism and psychedelia. Using a non-linear narrative, Russell's films immerse us in altered states of consciousness and hallucinations. Reinventing what Jean Rouch defined as "cine-trance", Russell transforms the act of filming into a kind of filmic catharsis, creating an improvised, dynamic and reflexive dance between the filmmaker, the camera and the people taking part in the film.
The session's programme is made up of four pieces directly related to the themes of this year's Aula Xcèntric, including the presence of the filmmaker himself with a talk entitled "The third subject". He who eats children, River Rites and Trypps #6 take place in Suriname, a small country in South America where the author has produced part of his filmography. In the first, we penetrate the jungle by means of the story of a Dutchman who devoured children. In River Rites, Russell experiments with sequencing to disengage time, while Trypps #6 (Malobi) is a game of masks, approached as a reinterpretation of Rouch's cinema and more specifically of works such as Les maîtres fous (1955). Finally, in Black and White Trypps Number Three, a death metal concert on Rhode Island, Russell turns the camera towards us and reveals how ritual, and the sacred, also exists in our modern Western societies.
He Who Eats Children, Ben Russell, 2016, super 16 to digital, 26', subtitled in Catalan
River Rites, Ben Russell, 2011, super 16 to digital, 11' 30''.
Trypps #6 (Malobi), Ben Russell, 2009, 16 mm, 12'.
Black and White Trypps Number Three, 2007, 35 mm, 12'.
Copies courtesy of the author.
You might also be interested in
Cinema for all the family
Masterclass at the Xcèntric Archive