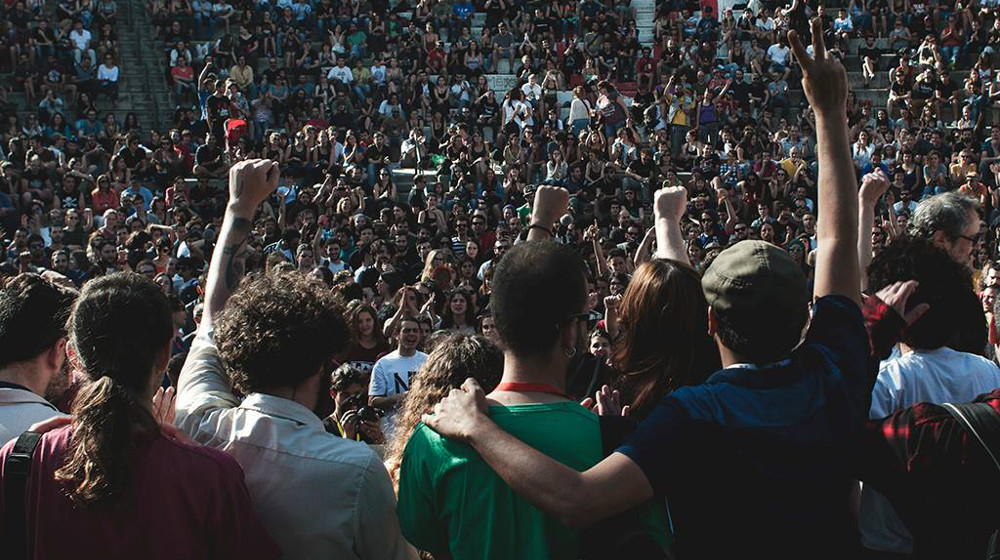 Cancelled
Installation "Political prisoners in Contemporary Spain" by Santiago Sierra
Artists for Freedom of Expression
Scene
Free
On the occasion of the exhibition of Santiago Sierra's censored work "Presos polítics a l'Espanya contemporània" (Political Prisoners in Contemporary Spain), the CCCB and the No callarem! collective are co-organising an afternoon of artistic actions to call for the right of freedom of expression. Further information at: No callarem.
No Callarem is a plural, transversal platform of citizens, collectives and entities working together in defence of the right of freedom of expression. The aim of No Callarem is to reveal and denounce cases of abuses of this basic right, both in the domain of artistic creation and as free, individual or collective expression in the social networks.
La Calòrica is a theatre company founded in 2010, aspiring to offer committed theatre in which all the languages taking part in the theatrical event are treated in the same depth.
You might also be interested in
Creation Based on the Word and the Scene