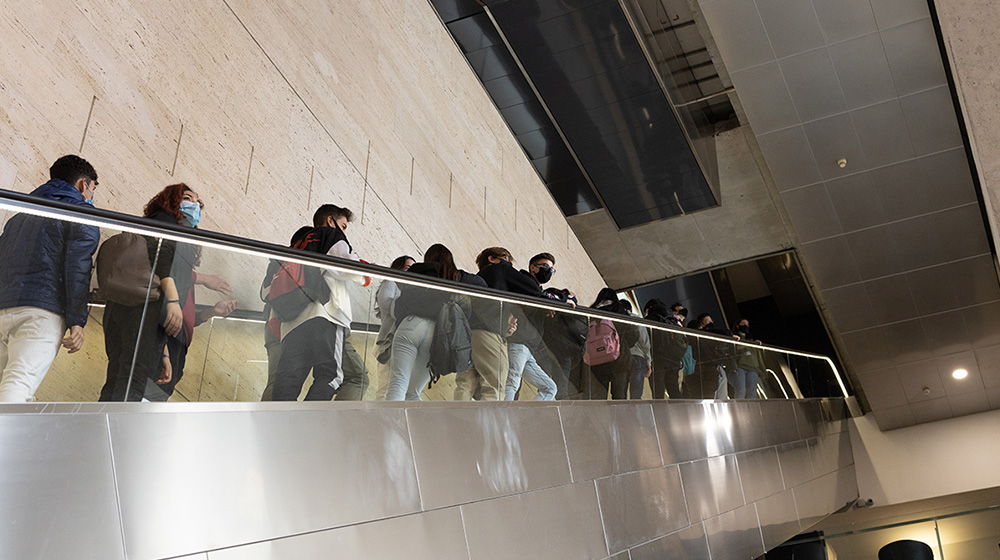 Alia. City and health
Call for secondary schools
Education
The second edition of ALIA is here. The CCCB's educational project aimed at secondary school and baccalaureate students combines scientific research and dissemination with literary and artistic creation. For five months, six class groups in Barcelona's metropolitan area will have first-hand access to some of the programs of the Institute of Global Health (ISGlobal) of Barcelona. Accompanied by the scientists in charge of the programs and Mixité, an association formed by an architect and an artist, they'll discover how life in urban areas affects the health of their inhabitants and imagine what a healthy city could be like.
After completing a successful Mars mission, ALIA returns to planet Earth to rethink the city and the planning criteria that define it, which not only organize the way it is mapped but also affect the development and health of all of its inhabitants, human and non-human. Thinking about the city therefore involves setting it in a historical context of reflection that includes urban design and social and political organization, but also memory, desires, language and thought, identities, technological advancement and our role as a species.
The pandemic caused by COVID-19 not only reminds us of the fragile balance of our ecosystems and their interdependence, it also highlights the fissures of urban living and the urgent need to rethink the model of life in the city. In a world wounded by climate crisis and with 55% of the population concentrated in urban areas, understanding the city as an ecosystem allows us to understand how urban planning and the exposome, biodiversity and human health, and climate emergency and communicable diseases are interrelated. Can we imagine and design cities capable of guaranteeing and improving human and planetary health? Can the city be sustainable? Could urban biodiversity be the medicine of the future?
The program, created jointly with ISGlobal and Mixité, brings an across-the-board approach to correlations between city and health, and explores how, by means of scientific dissemination, urban planning and artistic creation, we can outline ways of life that respond to the climate, social and health emergencies of present and future metropolises.
Timeline
20 September - 15 October: announcement of call to secondary education centres
29 October: announcement of the schools chosen
January-June 2022: implementation of the project
Announcement of the call
The reception of applications opens in September 20, 2021. The six selected secondary schools will receive support material to work on the challenge assigned to them, discover the research projects of ISGlobal with one of its researchers, and be accompanied by an architect and an artist.
The ALIA project is open to applications from:
Groups of 4th year secondary school and 1st year baccalaureate pupils in the metropolitan area of Barcelona. One class group per school may be presented (or selected).
In collaboration with Institut de Salut Global de Barcelona
You might also be interested in
Create and animate your own imaginary creatures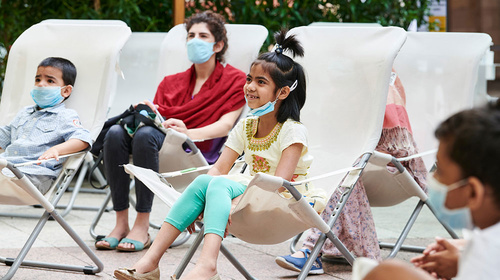 Culture and leisure for children and young people in the neighborhood