Event
Saturday 11 December, 19.30
SOY CÁMARA. The CCCB's Programme (5)
# I+C+i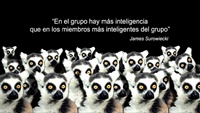 Enlarge image
This 11 December sees the broadcast of the fifth chapter of SOY CÁMARA – EL PROGRAMA DEL CCCB [I'm a Camera. The CCCB's Programme] on TVE's La 2 channel, at 7.30 p.m. This episode is directed by Juan Insua, Head of Projects at the CCCB LAB, and centres on research and innovation in the field of culture. The programme looks at the speed of changes on the new cultural horizon, where the key theme is the coming together of the media, the culture of participation and the creation of distributed networks.
The content is inspired by the ground-breaking exhibitions, activities and festivals organized at the Centre de Cultura Contemporània de Barcelona since it was set up, with particular attention to the I+C+i sessions in 2009/2010. As usual, the programme will include interviews with foremost figures such as Bernard Stiegler, Lawrence Lessig, Ele Carpenter and Carlos Scolari, among others.
After the initial broadcast on TV, the programme will also be available for viewing on the websites of TVE and the CCCB.