Event
Monday 03 August, 20:00
Preliminary opening of "Playing Cinema", with Nicolas Klotz and Elisabeth Perceval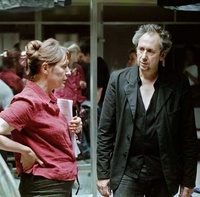 Enlarge image
Playing Cinema. Gandules 09 has a preliminary opening on Monday 3 August with a brand-new activity, organized specially for the cycle: a workshop-session in which filmmaker Nicolas Klotz (director of La Question Humaine [Heartbeat Detector]), in the company of the protagonists of his new film, Low Life, will conduct a live rehearsal in the Auditorium of the CCCB.
Nicolas Klotz
and
Elisabeth Perceval
will conduct a live rehearsal with the protagonists of their forthcoming film about flamenco singer Ismaël Chataigner, the actor Baptiste Debicki and the musician Ulysse Klotz. The session will include the screening of short films and previously unscreened materials.
The audience will be able to share in the creative process of the film. During the session, Klotz and his team will work with music and screen preparatory films recorded during the writing of the screenplay and work with the actors, and there is even a piece made specially for Gandules.