Event
Tuesday 17 January, 20:30
LA BODA DE LA RITA
The story of an Iraqi family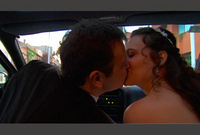 Enlarge image
Presentation by the director, Fèlix Merino
LA BODA DE LA RITA (Rita's Wedding) tells the story of the Alibek family (12 siblings) who live in Baghdad, Barcelona and London. The story opens with the wedding of Rita, the family's eldest niece, which takes place in Barcelona, occasioning a family visit.
The various members of Rita's family introduce us to aspects of the consequences of the invasion of Iraq; war, political exile and hope are some of the themes addressed by this harsh, intimate but optimistic story.
LA BODA DE LA RITA is the continuation of the only Catalan documentary made hitherto in Iraq (2004) to great critical and public acclaim. The two documentaries are produced by Agència ZOOM.
LA BODA DE RITA
52 minutes
Director: Fèlix Merino
Editor: Albert Merino
Producer: Antonio Cortés
Associate producer: Albert Jordana
Languages: Catalan, Spanish and Arabic
Format: 16/9 HD DVD
A production of AGÈNCIA ZOOM (www.agenciazoom.com) with the participation of Televisió de Catalunya and the support of Xarxa de Televisions Locals Espanya 2011