Event
All sessions begin at 10 p.m.
Getaways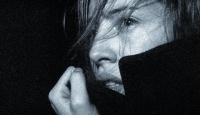 Enlarge image
28 August Tuesday

Georges Schwizgebel, Perspectives / 1975 / 2'
The Swiss filmmaker creates universes of transition and passage with clear, easy-flowing brushstrokes of vivid colours. The images are transformed into a fluid movement that overcomes the frontiers of time and space.
Terrence Malick, Badlands / 1973 / 95'
The personal and lyrical version of a true story from the American crime annals: the romantic and criminal escape of Kit, a rebel without a cause, and Holly, a solitary teenager. A poetic flight through the Mid West, a sensorial vision of the loss of paradise and of the first love.
29 August Wednesday
Jonathan Glazer, Karma Police (video clip Radiohead) / 1996 / 4'
A car chases a man along a road at night. Glazer imagined this after a nightmare. A cinematic exploration of anguish.
John Cassavetes, Gloria / 1980 / 123'
When the Mafia kills the parents of a Puerto Rican child, his neighbour, Gloria, takes charge of him and together they take flight around New York to escape from the organisation. "This film is about a woman who loses control and comes out in defence of a child she wanted nothing to do with" (Cassavetes). In his clearest incursion into thrillers, Cassavetes devotes himself to the portrait of his wife, actress Gena Rowlands.
30 August Thursday
Johan van der Keuken, James Blue and Derry Hall, Paris à l'aube / 1957 / 10'
At four o'clock every morning, van der Keuken films his fascination for Paris. He was twenty years old and this was his first film.
Benoît Jacquot, À tout de suite (See You Soon!) / 2004 / 95'
The female protagonist is 19 years old and has fallen in love with a young Moroccan bank robber. After a botched bank job, the two take flight on a great escape that takes them to Spain, Morocco and Greece. With a DV camera, Jacquot films a story vibrant with youth.
Credits
Organizer

Support

iCat.cat

Sponsors