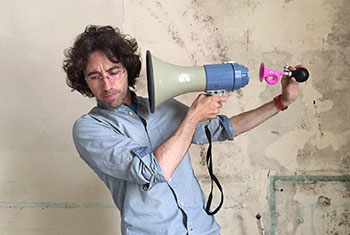 Xavi Lloses
Anti-pianist, sound terrorist and multidisciplinary artist
He moves in the continual exploration of all physical sound and musical phenomena, in all their aspects, from conceptuality to vandalism, as a performer or a pianist. He is absolutely absorbed in mapping those nebulous confines where music loses its identity and its face and is diluted into something unexplainable but highly toxic and magical.
He is the founder of the "Terrorist Corporation for Sound Dissemination" and a member of the "Nuboläris" collective, as well as of an experimental music group for major stages (of awareness) "Amb un dimoni a cada orella".
He has participated solo at different exhibitions, prominently including: "Música per satèl·lits" (2010), Exhibition of Catalan Artists in Paris (2012), "Music is good for you" (2013, Llotja del Tint, Banyoles), "Músiques periLloses" (2015, Museu de la Mediterrània in Torroella de Montgrí ).
He was awarded the Puig-Porret prize in 2013 by the Live Music Market of Vic for the sound installation "Nautilus lab", with which he participated in Eufònic 2015 at the School of Art and Design of Tortosa, at the Ingràvid 2015 festival in Figueres, and in a residency with the Quartet Brossa at the Auditori Pau Casals in El Vendrell.
As a composer he has worked producing soundtracks, music for shows, theatre and dance with directors including Lluís Danés, Oriol Brogi, Alex Rigola and Lluís Baulida. He has also worked as a producer and regular collaborator of artists such as Marina Rossell, Jaume Sisa, Gerard Quintana, Refree, Eduard Canimas, Nico Roig, l'Orquestra Fireluche, Bikimel, among others.
His polyhedric conception has led him to be involved in shows and performances where all art disciplines form part of the score. In this sense he has worked with poets such as Josep Pedrals, Carles Hacmor, Enric Casasses and Carles Andreu, and artists such as David Ymbernon, Laia Esctruch, Lluís Sabadell, Alex Pallí and Nei Albertí.
Contents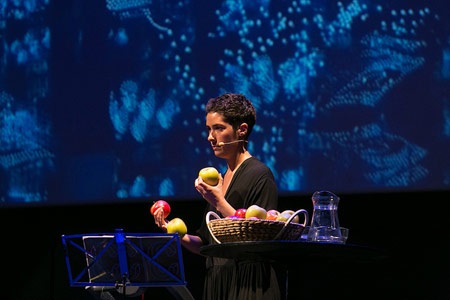 2nd Cultural Innovation International Prize 2016-2017
Has participated in
Activity programme and prize award presentation ceremony of the 2nd Cultural Innovation International Prize 2016-2017