Xcèntric 2017
Focusing on the landscape
The CCCB's cinema
Audiovisuals
Eight recent films, partially filmed in woodland, make up a session marked by Vertigo Rush. The progressive acceleration of the work by Austrian filmmaker Johann Lurf sets the pace for a series of films in which research into the technical options of the camera interacts with a profilmic forest setting.
Exploring the representation of nature in the film medium serves to transfigure it. Speeding up its development in time, suspending its physical presence, distorting its configuration or revealing its interstices are cinematographic operations that expand perception of the landscape. Describing the immanence of the forest is the pretext for a selection of films that show the landscape not as a physical place, but as a series of culturalperceptions, based on a place.
Sounding Glass, Sylvia Schedelbauer, 2011, video, 10 min; L'Arbre Bleu, Marcelle Thirache, 2001, 16 mm, 2 min; Elements, Julie Murray, 2008, 16 mm, 7 min; Routes, Dan Browne, 2011, 16 mm, 1 min; Iron Wood, Richard Tuohy, 2009, 16 mm, 8 min; In the Shadow of Marcus Mountain, Robert Schaller, 2011, 16 mm, 5 min; Aspect, Emily Richardson, 2004, video, 9 min; Vertigo Rush, Johann Lurf, 2007, 35 mm, 19 min.
Related contents
José Rodríguez Soltero, Maria Klonaris & Katerina Thomadaki, Kerry Laitala, Bruce Conner, Travis Wilkerson, Laida Lertxundi, Thom Andersen, Morgan Fisher, Ju Anqi, Nicolas Humbert, Werner Penzel, Bruce Weber, Eduardo Williams are some of the filmmakers featured in our programme March - April 2017 of Xcèntric.
You might also be interested in
Monthly film forum sessions at Xcèntric Archive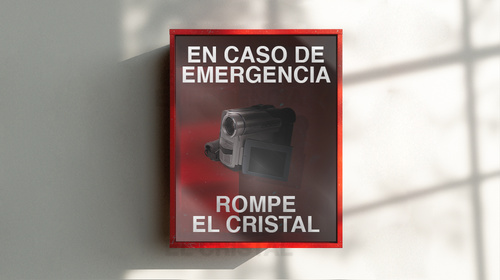 A talk with Dean Luis Reyes plus a screening of "Option Zero" (La opción cero)